ABOUT US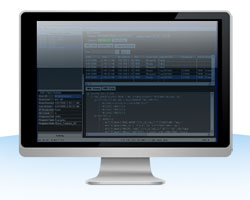 EB Consulting was established in 2007 in Norwalk, Connecticut by a former functional consultant, Charles Lashley. Blending his knowledge of Consumer Products Supply Chain Management with ERP solutions, he decided to offer his clients a more robust integrated design solution.
Our mission is to provide solutions through proven implementation business processes. We believe that anybody can implement SAP, but truly understanding how a business functions and collaboration between IT and Business Management is the key to a successful implementation.
Company History
Through strategic partnerships and Platinum-level consultants, EB Consulting has flourished in assisting their customers with successful implementations.
Clients
IPG
Hitachi-HTA
Cadbury Schweppes
Glaceau/Coke Cola
Arizona Ice Tea
Unilever
Smith & Wesson
EB Consulting
27 Glendenning Street, Norwalk, CT 06851
Phone: (203) 984-1666 / Fax: (203) 663-8134
clashley@ebconsultingllc.com